Ceramic Spoon Rest - Small Ceramic Dish - Ring Bowl - Ceramic Soap Dish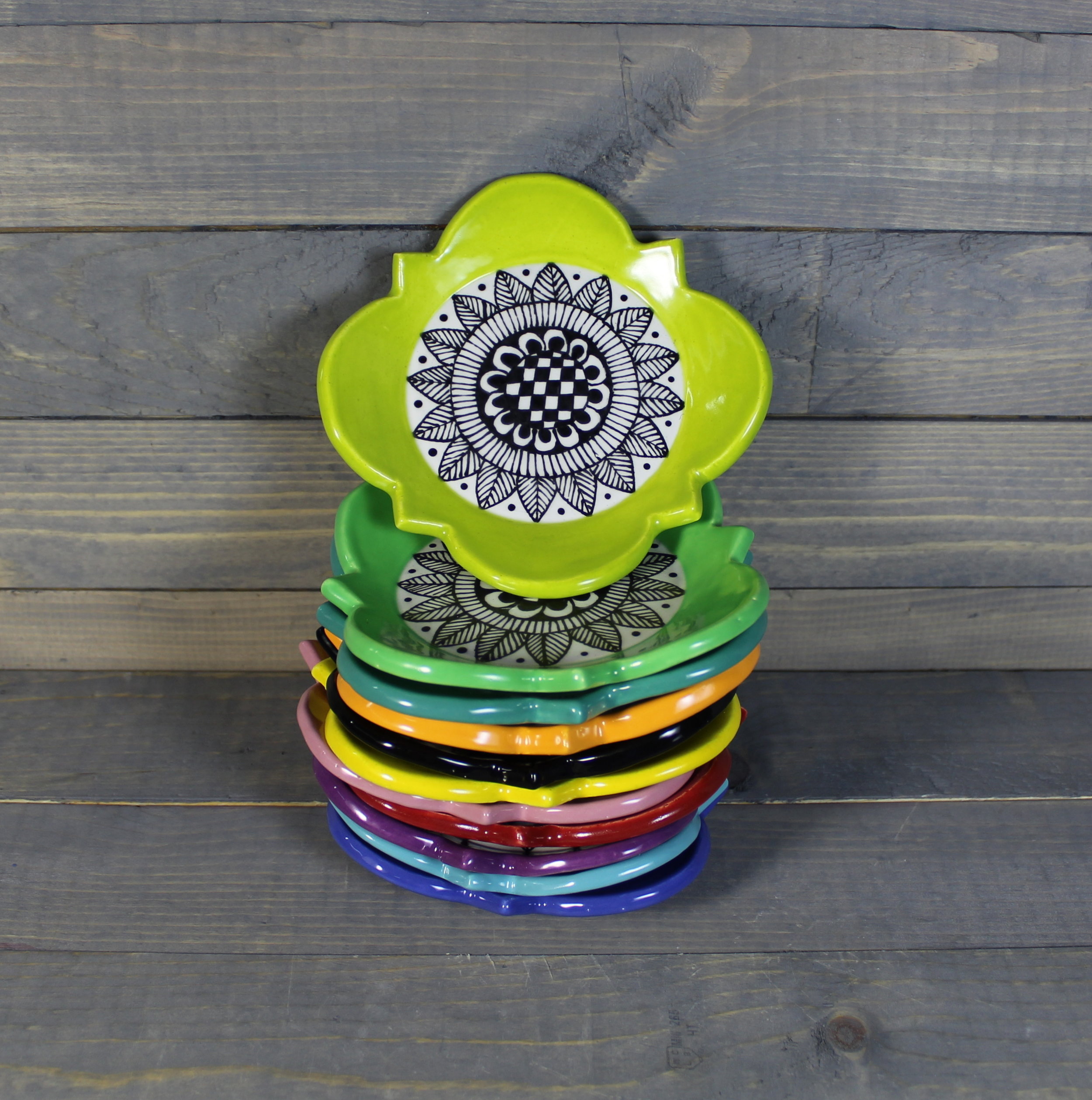 Ceramic Spoon Rest - Small Ceramic Dish - Ring Bowl - Ceramic Soap Dish
**This listing is for 1 dish, pick the quantity and color to the right**
These little dishes were hand formed by me,JMN Pottery :)
After making the dishes,they were dried and bisque fired. After the first firing I glazed each dish with a different color, then added the design on the bowls in black glaze. They were then refired.
FOOD SAFE!
4 3/4 x 4 3/4 inch diameter
1 inch tall
You can use these dishes for a million different things! They make great ring holders,soap dishes,spoon rests and sauce dishes just to name a few!