Ceramic Wall Vase Set - Jade Wall Pocket - Ceramic Wall Art Set - Bumpy Wall Vase Set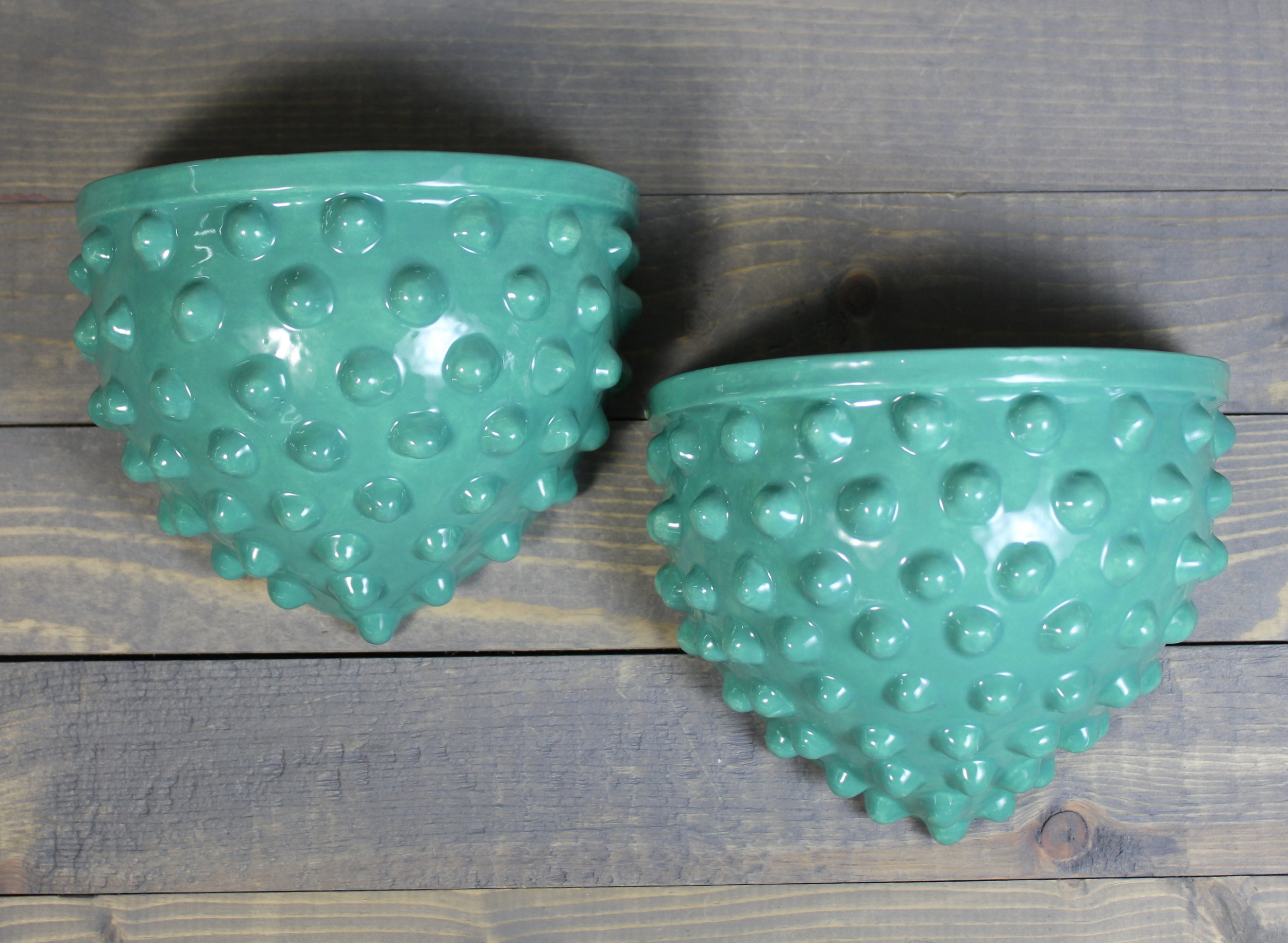 Ceramic Wall Vase Set - Jade Wall Pocket - Ceramic Wall Art Set - Bumpy Wall Vase Set
This set of wall vases were thrown on my potters wheel. After altering the shape, I created 2 vases. I added my Grumpy Pot bumps to the outside of both wall vases. They were dried and bisque fired.
After the first firing I used SEVERAL glazes to get the color shown They were refired.
There is 1 hole in the back of each vase for hanging these pots.
6 inches tall
5 inches wide
3 inches deep