Silver Zombie Pumpkin - Ceramic Pumpkin with Zombie Teeth - Metallic Silver Pumpkin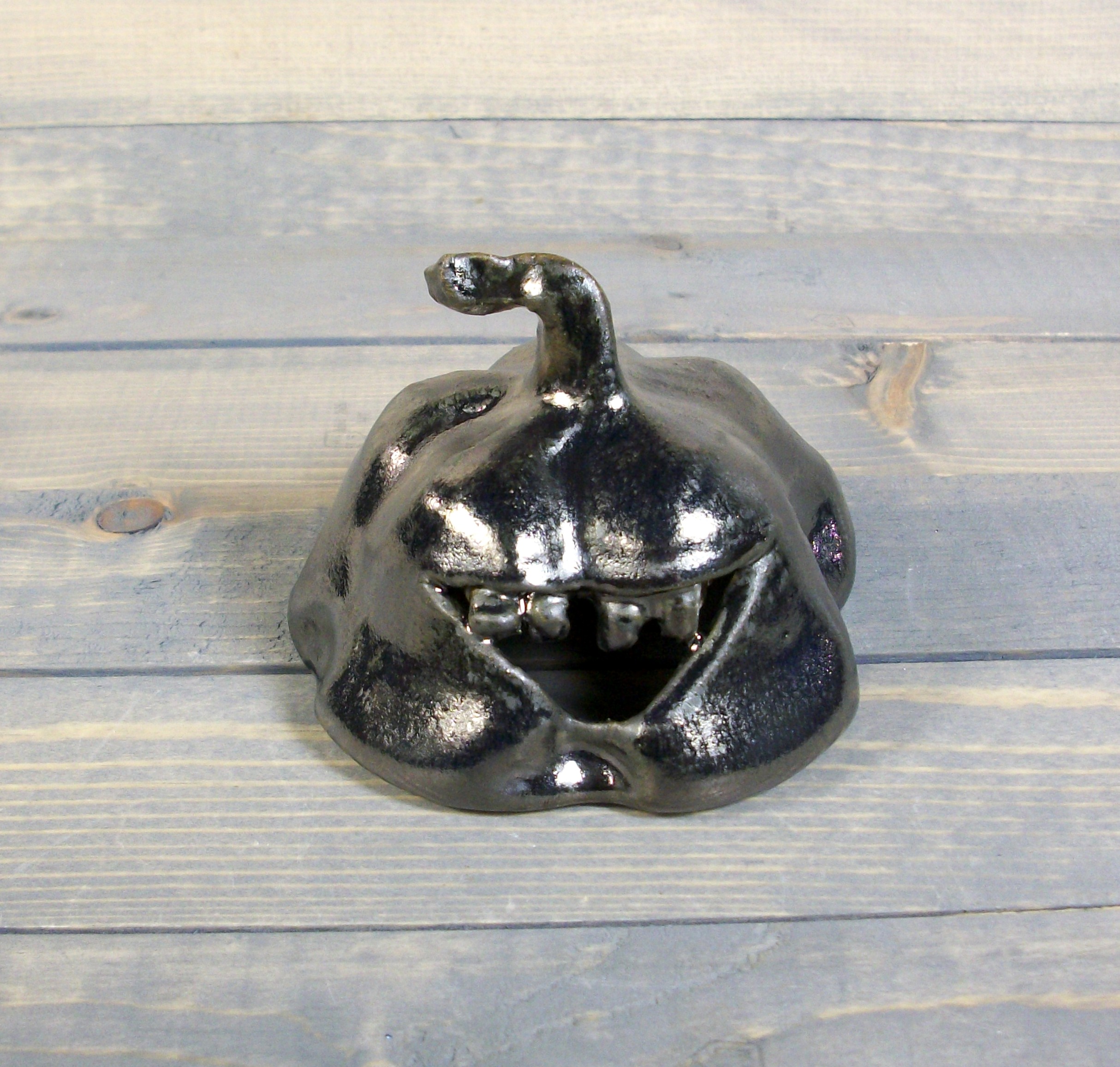 Silver Zombie Pumpkin - Ceramic Pumpkin with Zombie Teeth - Metallic Silver Pumpkin
This little creature was thrown on my potters wheel. After altering the shape into a pumpkin I added sculpted zombie teeth. I attached a stem to the top. It was dried and bisque fired.
After the first firing I used a really cool metallic silver to get the colors shown, it was then refired.
4x4 inches wide
4 inches tall
Want one of these in a another color, or to order more? Email me!
© 2018 JMN Pottery